Quo Vadis, Europa?
8. 4. 18:00 Cinema Lucerna Praha FREE ENTRY + Etáž Ostrava FREE ENTRY
Online discussion on YouTube a Facebook 20:00
After Quo Vadis, Aida? will be followed by a debate on the topic of war and migration by guests of the Slovo 21 organization, which will take place in Prague's Cinema Lucerna and will also be streamed live to the online world and to Ostrava's Cinema Etáž. The guests of the discussion are MEP Jiří Pospíšil (European People's Party, TOP09 and Mayors), sociologist Yana Leontiyeva (Academy of Sciences of the Czech Republic) and representatives of the Ukrainian minority Bohdan Rajčinec (Ukrainian Initiative in the Czech Republic) and the Bosnian-Herzegovinian minority Ognjen Grebo.
The moderator of the discussion is Světlana Witowská. In addition, a free concert by the band Gipsy Milan and singer Nancy Švenková will be held after the film. The concert is being held on the occasion of International Romani Day in cooperation with the Khamoro Festival of Romani Culture and the Ostrava Nota Association.
The screening and debate is organised by the European Parliament Office in cooperation with DEF as part of the 'Lux Film Days' of the European Parliament and the European Film Academy.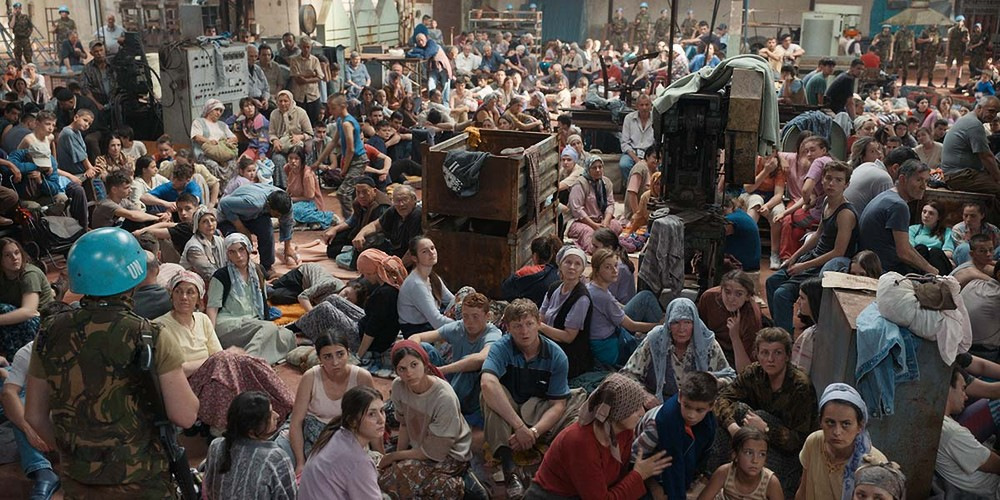 Directed by Jasmila Žbanić, 2020, 103 minutes, Bosnian, English and Dutch with Czech subtitles
Bosnia, 11 July 1995. Aida lives in the small town of Srebrenica, where she works as an interpreter for the United Nations. When the Serbian army occupies the town, her family is among the thousands of civilians seeking refuge at the UN base. As an interpreter, and therefore a direct participant in the negotiations, Aida has access to vital information. What fate awaits her family and her people – will it be rescue or death? And what will she do herself?
Vote for the Audience Award until 25.5. Vote